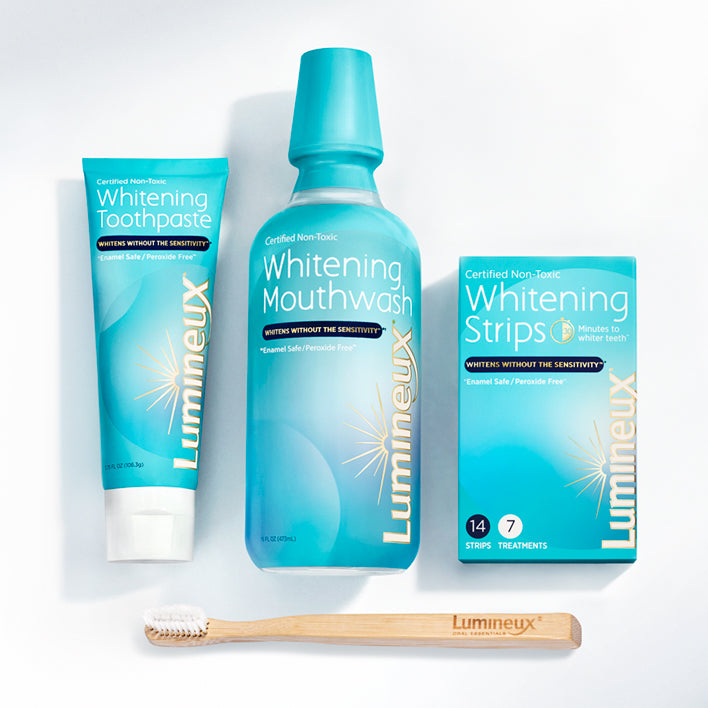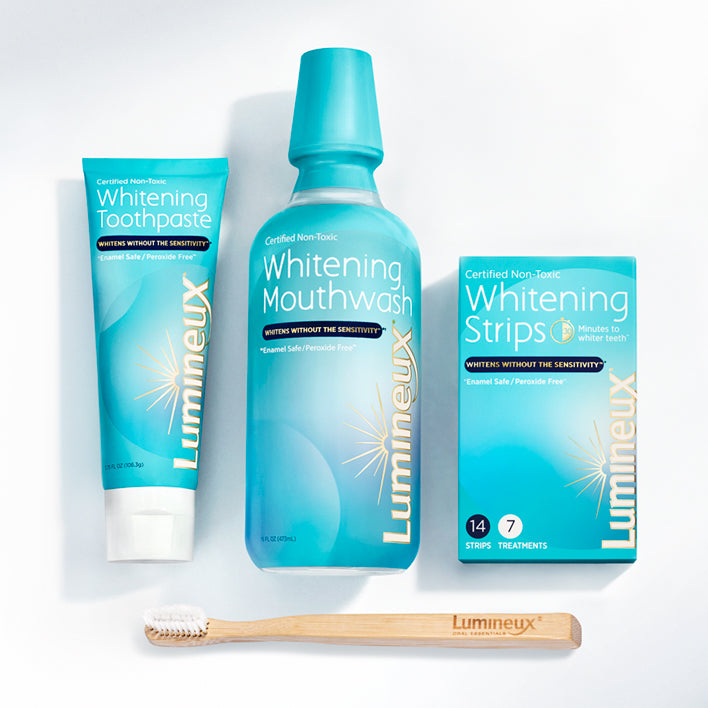 Whitening Kit
Everything you need to keep your smile bright and beautiful every day, without the sensitivity.1,2,3 *
Subscription benefits
Complete Care
The highest level of Lumineux
®
care! With deliveries like clockwork so you don't run out of the products in your Lumineux
®
routine, we can best help you solve oral health problems that may arise.
Save 15% Every Month
We can all use a little less to stress about every month. Your nourishing self-care routine has  never been more within reach.
Free Shipping
An added bonus we all love! Save on shipping every month.
Change, Pause, Skip
Going out of town or just need a break? It's easy to make your subscription work for you the way you need it in your profile.
Easy Cancellation
Cancellation is always an option. We send out emails every time your subscription is getting ready to ship so you have time to adjust as needed.
Plant a Tree
With every new subscription we gain, we plant a tree. The ecosystem of your mouth, and the ecosystem of our planet all win with this one.